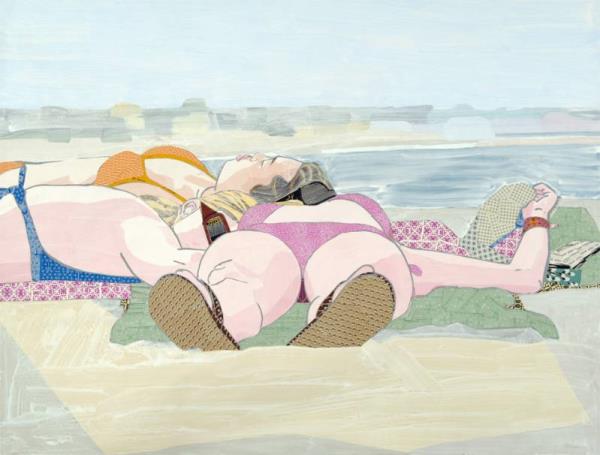 I've not written about it much lately – but the Art Group meetings are still going strong.
Last week we met at Edward Cella Art & Architecture for some very interesting discussion with Robert Heckes about his new work there. Edward gave a very nice introduction and then we had a nice dialogue about Roberts work, process, and direction. We then migrated over to the Heckes household where we were able to get a peek at the organizational phenomenon that is Roberts studio, and talked with him about his plans for his new (very ambitious) series.
He had also arranged for an awesome pasta dish and drinks when we went inside to watch a screening of Cory Archangel's 'Digital Diaries', which catalyzed another set of interesting questions and conversations.
—
June's meeting at Calicos had a very different feel – but was great in a very conversational way. There were two low-key critique sessions with Calico and Rebeckah, and a lot of conversation in small groups during the course of the evening, as things evolved into a great BBQ. Calico described her plans to experiment with video. Rebeckah gave us a tour of her process and intimate paintings. Anissa Mack was also there to talk about her recent work at CAF and the piece she had hanging in the livingroom.
There's nothing like snacking on edamame, sipping beer, and chatting about ideas with great folks.
**Sorry I didn't get any photos of this meeting. Didn't take my camera.
Average Rating:
4.4
out of
5
based on
213
user reviews.